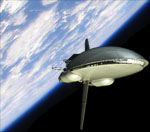 Anacreon Reconstructed!
After more than fifteen years as a classic character-mode game, Anacreon has been rewritten for Windows. This new version of Anacreon features a modern and intuitive user interface, but it retains all of the depth and detail that make it a challenging game of galactic conquest.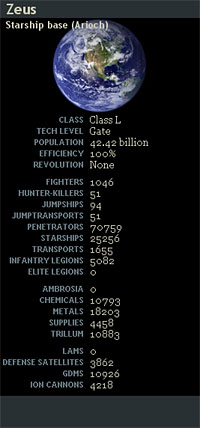 Anacreon now features:
Beautifully rendered worlds, nebulae, and starbases.
A graphical user interface that is both easy-to-use and capable of displaying far more information than the old 80x25 character-mode screen.
Increased capabilities: thousands of worlds per scenario; more than 9,999 units.
Compatibility with almost all scenarios from the DOS Edition.
A completely new implementation, taking advantage of the capabilities of a modern operating system.
Plus dozens of fixes and small improvements.
Download the new version now or read more about it at the Anacreon Home Page.