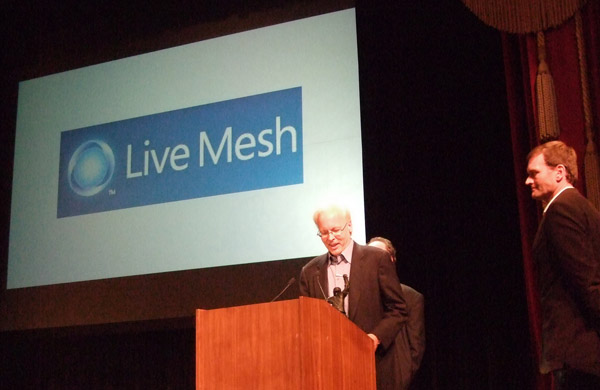 Photo of Ray Ozzie and David Treadwell by magerleagues. Some rights reserved.
Winning isn't everything, but it's nice when it happens. Live Mesh won the 2008 Crunchie award for Best Technological Innovation or Achievement. We were up against Google Chrome (which I thought was going to win) and Facebook Connect (which got second place).
The list of companies and products that were nominated for Crunchie awards reads like a who's who of trendy, cool start ups and products. It's a world that Microsoft doesn't often appear in (our business enterprise competitors, IBM and Oracle, for example are nowhere near it).