On May 17th, 2003 I finally got to fly on Concorde. I booked the trip from London to New York in early March after reading news reports that pieces of the Concorde's rudder had fallen off in flight. After that, I knew that it was only a matter of time before they either retired the Concorde fleet or grounded it after another accident.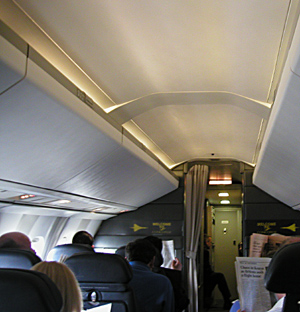 Everything about the trip was an amazing experience. Waiting for the plane in the Concorde lounge was at first like waiting at a snooty wine and cheese bar—everyone tried to look cool as they served as drinks and little snacks. But as soon as the Concorde arrived at the gate, we all turned into little kids and rushed for the windows, cameras in hand, excited to get our first look at the machine that would take us across the sound barrier.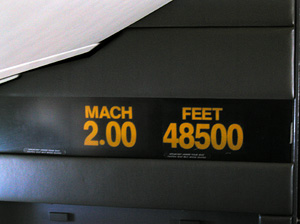 Once on board, the trip went by all too quickly and I thought of the irony of wishing for the supersonic cruiser to slow down. The power of the engines as we accelerated, the thrill of seeing the Mach meter cross the magic 1.00 mark, and the deep blue sky changing to black outside the window, all combined to make it the unique experience that I had anticipated. What made it particularly special, though, was the joy of the other passengers and the way in which we shared our excitement. Also, the first class service didn't suck.